About & Contact Information
We Help You Develop Your Resume and Professional Image.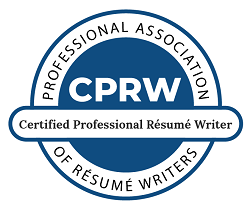 Career Advantage is source for resume services and career coaching resources to help you stand out and rise above the competition no matter your level or industry. Founded in 2003, Career Advantage is based in Lawrence, Kansas; however, we help professionals all over the world with resume services and career advancement! For more than fifteen years, we have partnered with clients to provide exceptional career assistance including resume services, cover letters, LinkedIn development, mock interviews, portfolios, websites, and more!
We look forward to working with you and wish you all the best in advancing your career! Contact us to set up a consultation or ask a question: 785-393-5886 | [email protected].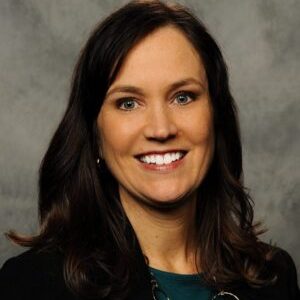 Carol D. Rau, PHR
Career Speaker


Career Consultant, Speaker, and Author with winning strategies for professionals to advance their careers.
Carol D. Rau, PHR is a Certified Professional in Human Resources and Conference Speaker with over twenty years of experience in recruiting, career coaching, resume building, and job search strategies. She authors a Career Column in GCM Magazine and is a frequent speaker at national, regional, and local conferences.
Carol earned her Bachelor's Degree in Business Communications from the University of Kansas. She has served on several Boards of Directors in the Lawrence, Kansas community and enjoys golfing, distance running, and cheering for the Jayhawks with her husband and two sons.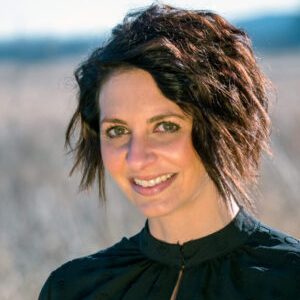 Erin Wolfram, MS, CPRW
Owner | Certified Professional Resume Writer & Professional Etiquette Consultant
Certified Professional Resume Writer (CPRW) and professional etiquette consultant with a strong background in one-on-one career coaching, teaching, career course development, and website development.
Erin B. Wolfram, MS, CPRW has over thirteen years of experience in career and professional etiquette consulting and online career course development. She also helps small businesses by developing websites and portfolios. Erin believes in getting to know clients and their stories to help them reflect their best selves in their application materials and/or business branding.
She received a Bachelor of Science in Secondary English Education from Kansas State University, as well as both a Master of Science in Counseling Psychology and a Master of Science in Educational Technology from The University of Kansas. She also earned a professional etiquette certificate in 2012 from The Etiquette Institute in St. Louis, MO. Outside of work, Erin has a passion for fitness and nutrition and enjoys traveling to tropical locations and visiting local wineries.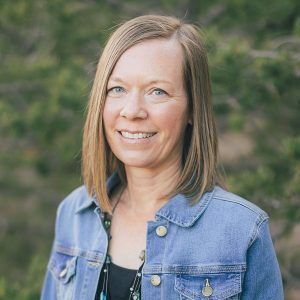 Melissa Johnson, MS
Career Coach


Career management professional with an extensive and diverse background in career coaching and education.
Melissa E. Johnson, M.Ed. has over 20 years of experience working with individuals from a variety of careers and industries. She specializes in one-on-one career coaching, resume and cover letter development, and job search assistance. She also has experience teaching career management courses in a higher education setting. Melissa has a passion for providing individualized support and guidance for each of her clients to ensure they are able to achieve their career goals.
She earned a Bachelor of Arts in Psychology at The University of Kansas and a Master of Education in Counseling Psychology at The University of Missouri. She also completed a Distance Counselor Certification program through The Center for Credentialing and Education. When she's not working, you can usually find her enjoying the great outdoors, planning her next travel adventure or watching her favorite Kansas City sports teams.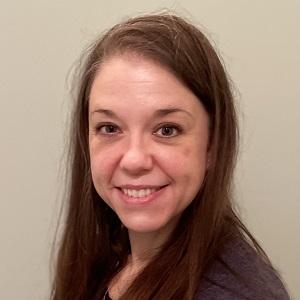 Mary Hellwege, MS
Career Coach
Career Consultant with experience providing one-on-one coaching for all aspects of career development, with strong skills in teaching, writing, and counseling.
Mary Hellwege, M.S., has over 10 years of experience providing career coaching services to individuals from all walks of life through one-on-one interactions and in classroom settings. She has significant experience working with adults with varied work backgrounds, career changers, adult learners, and graduate students. She specializes in career coaching, resume and cover letter development, interview preparation, job search assistance and professional development training. Mary's work is driven by her desire to help her clients believe in their ability to achieve their career goals, give voice to their skills and accomplishments, and to help them identify and accomplish steps to achieve them.
Mary earned a Bachelor of Arts in Theater-Arts Administration from Whitworth University and a Master of Science in Counseling Psychology from the University of Kansas. Apart from work, Mary is an active volunteer in her community and is busy educating her kids and enjoying time with family.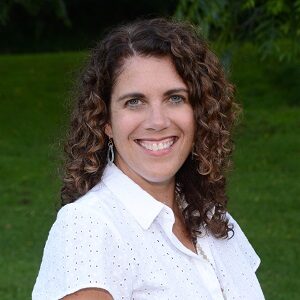 Karen Kuczynski, MA
Career Coach
Career strategist with extensive experience in individual coaching and career education.  
Karen Kuczynski has been in the field of Career and Professional development since 2002. Over the course of her career, Ms. Kuczynski has assisted college students as well as early to mid-career professionals clearly define their career paths as well as provide guidance on resume development, internship/job searches, interview preparation, and networking strategies. Karen is passionate about helping clients discover their career aspirations and teaching them how to convey their career ambitions to future employers.   
She received a Bachelors in Psychology from West Chester University and a Masters in Counseling Psychology from Rosemont College. Previously Ms. Kuczynski has worked for Lehigh University, Georgetown University Alumni Career Services, and Villanova University.
Outside of career coaching, Karen enjoys hiking, yoga, and other outdoor activities with her husband and two children in addition to watching her son play lacrosse and her daughter dance and act.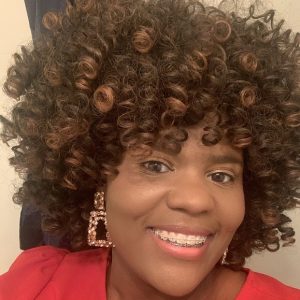 Bianca Boyd, MS
Career Coach
Career coach with extensive experience in Diversity, Equity, & Inclusion training with a specialization in providing vocational services to individuals from marginalized backgrounds. 
Bianca M. Boyd is a native of St. Louis, MO and now, she proudly calls Lawrence, KS home. She holds a Bachelor of Science  in Public Relations, a Master of Science in Student Affairs and Higher Education from Missouri State University, and a Master of Science in Clinical Mental Health Counseling from Oklahoma State University. She is deeply passionate about providing quality career services to individuals at every stage in their career. As a Nationally Certified Career Counselor, Bianca provides individual career development services and resume and cover letter critiques, as well as assistance with the job search process, interview preparation, and overall professionalism.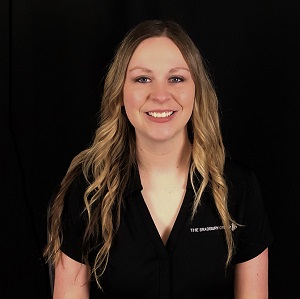 Human Resources professional with substantial experience in recruiting and career development.
Shonda Fast has over 6 years of experience surrounding onboarding, orientation, training, and employee progression. She specializes in business, engineering, and manufacturing resume development but is willing to help clients with any background. Shonda's objective is to make sure that each client's unique experience and skills are captured in their profile through true connection, relationships, and a commitment to helping them achieve their professional goals. Her keen insight from an industry perspective helps ensure that all content reviewed by future employers is relevant and eye appealing. She is also enthusiastic about educating the next generation on the rewarding careers available in STEM fields.
Shonda earned her Bachelor of Business Administration in Management and Minor in Human Resources from Wichita State University.
In her free time, Shonda enjoys spending time with her husband and son on their farm. She is actively involved in her community and serves on the local Chamber of Commerce board, as well as multiple technical college advisory committees.